We finished removing the tin. The last few sheets were more difficult as they were near the edge and a safety rope was needed.
With the tin away, we needed to remove the old gutter and the old cross battens.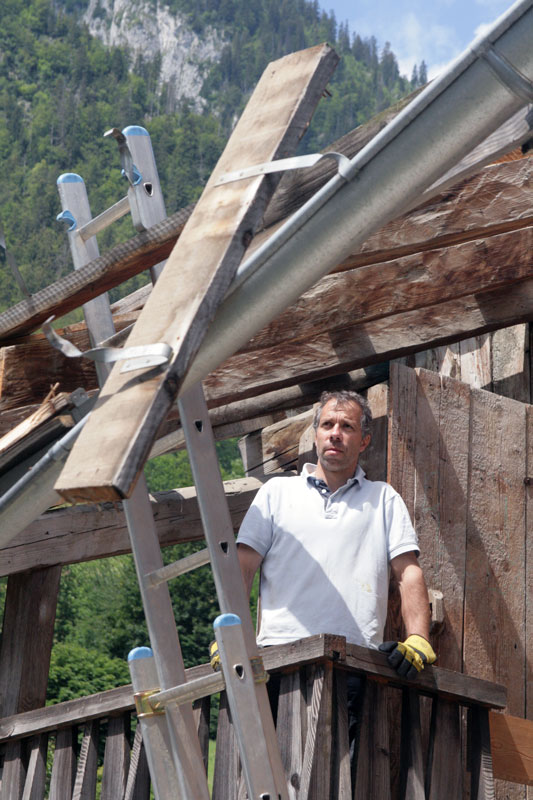 The great news is the weather. A beautiful alpine day and a good forecast gives us the confidence to leave the sheets off over night.